Safety
Commitment to Safety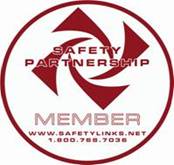 Blackton is a member of The Safety Partnership (formerly known as the Partnership for Incident Prevention Program) through Safety Links Inc. Our employees are committed to the company safety motto:
Prepare Prevent Protect

Blackton holds monthly Safety Committee meetings. In addition, all team members attend weekly safety meetings and receive ongoing safety training.
Safety Statement

Blackton is committed to a health and safety management system that protects our staff, our subcontractors, and the public from hazards on our property and on the
job site. Blackton will provide direction and motivation by:
Appointing a safety coordinator


Establishing company safety goals and objectives


Having a written safety program and committing to it


Taking part in employee's safety training


Establishing and enforcing disciplinary action for employees for noncompliance


Providing support for the safety program with people, authority, and training


Establishing accountability and responsibilities for management and employees to follow
All employees are responsible and accountable for working safely, always remaining aware of hazards in their jobs, and for following the company's health and safety practices. At Blackton we believe active participation by everyone, every day, in every job is necessary for a successful safety program and to achieve the safety excellence these companies expect. Management will set an example, provide work procedures, and provide proper equipment and training. Employees are responsible for following all safety procedures, working safely, and wherever possible, improving safety measures. Employees at every level should be familiar with the requirements of the Occupational Health and Safety legislation as it relates to their work processes. Our goal is a healthy, injury free workplace for all employees. By working together in all parts of this program, we can achieve this goal.